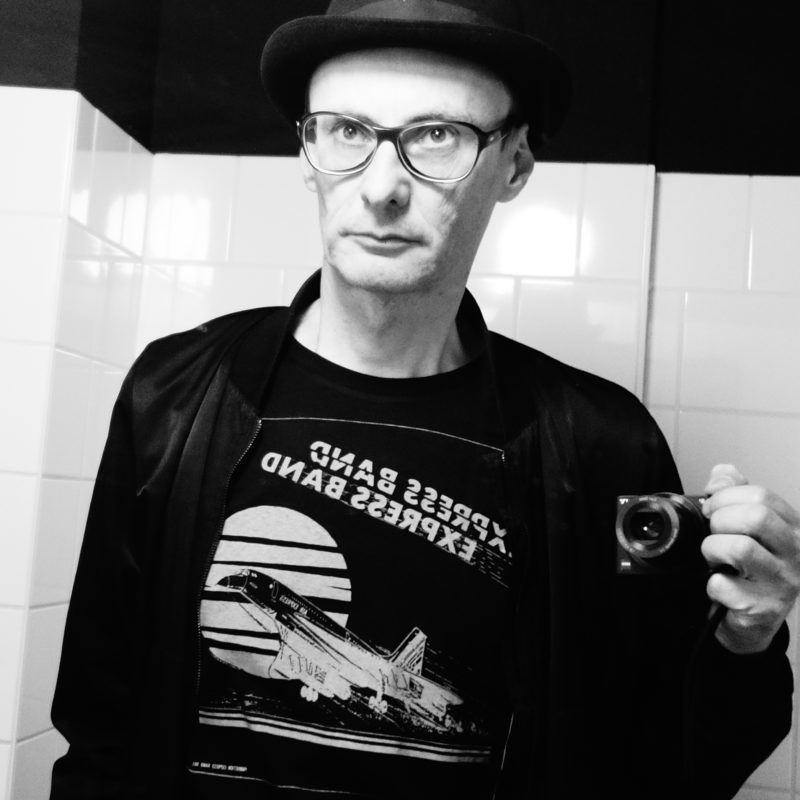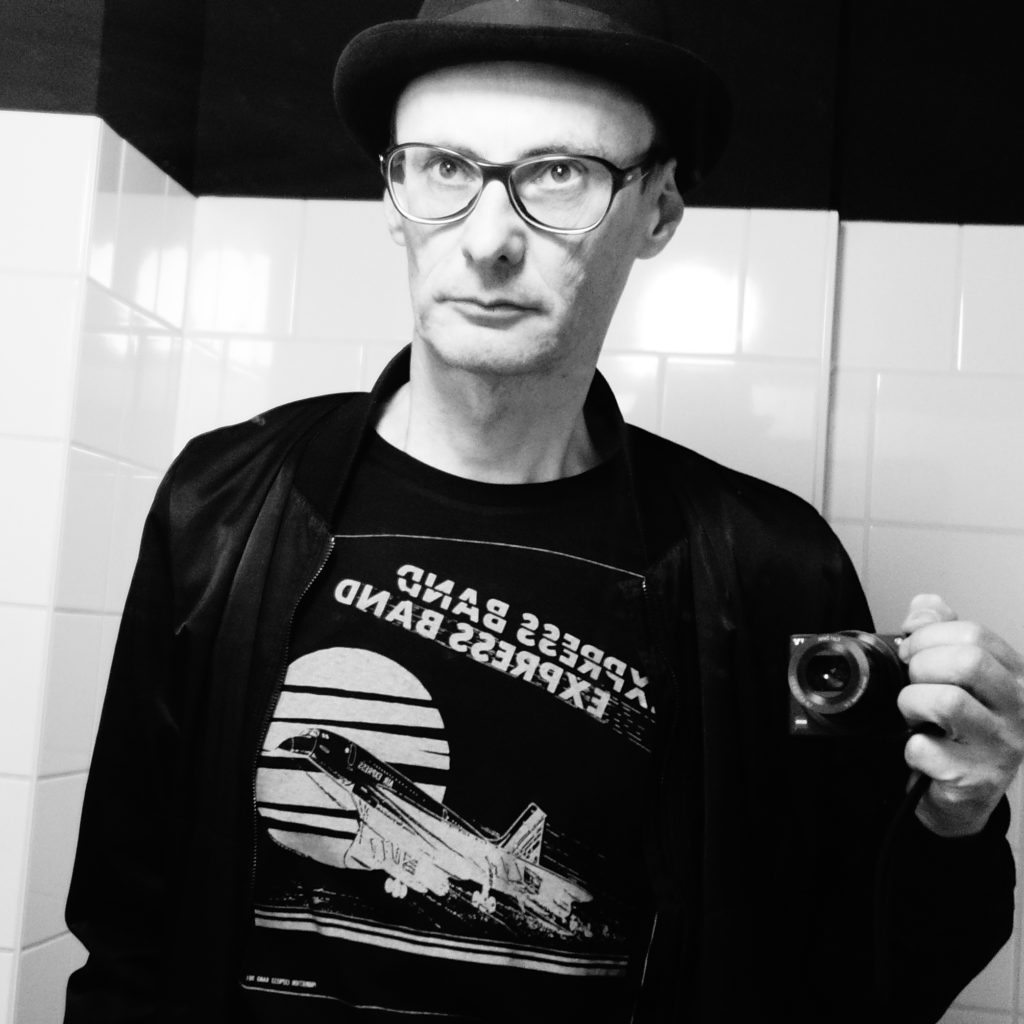 FOLLOW
Pack your bags. Make sure you bring some swim wear. We are going to CAPE VERDE!
Our tour guide? None other than the 'man with a hat' Mr. Ach Schuh. Taking us to a place where they name Airports after singers (in this case the 'Barefoot Diva' from Sao Vicente – Cesaria Evora).
I have always admired DJs with a musical collection that feels more like a library than mere selection of taste. Alexander Ach Schuh is easily a librarian of Rare Grooves. His collection of Caribbean and Latin sounds is unique and goes far beyond the 'best of' and easily takes you on a journey. A music collection for dream dancers!
Cape Verde is not the only stop on this journey, but a great start for a 2h musical excursion.
Arrume suas malas. Certifique-se de trazer roupas de banho. Nós estamos indo para CABO VERDE!
Nosso guia de turismo? Ninguém menos que o "homem de chapéu" Mr. Ach Schuh. Nos levando a um lugar onde eles batizam Aeroportos em homenagem a cantores (no caso, a 'Diva Descalça' de São Vicente – Cesaria Évora).
Sempre admirei DJs com uma coleção musical que parece mais uma biblioteca do que uma mera seleção de gostos. Alexander Ach Schuh é facilmente um bibliotecário da Rare Grooves. Sua coleção de sons caribenhos e latinos é única e vai muito além do 'melhor de' e facilmente leva você a uma jornada. Uma coleção de músicas para dançarinos dos sonhos!
Cabo Verde não é a única parada nesta jornada, mas um ótimo começo para uma excursão musical de 2h.
Kip Hanrahan – THE EDGE YOU ALWAYS LOVED IN ME (Kip Hanrahan) (02:21); album: Desire Develops An Edge, American Clavé 1009 (1983)

Stone Alliance feat. Marcio Montarroyo – RUA DA BOA HORA (Márcio Montarroyo) (04:45); album: PM Records, PMR-014 (1977)

Grupo Serenata – SODADE, TEM PENA D'MIM (Nheleas Spencer) (06:12); album: Camin D'America, TACV LP535 (1987)

Bajy and the Electrical Haitian Orchestra – COMME CA (Bajy) (07:03); album: Bougie, Taureau Disques (1981)

Arnie's Love – I'M OUT OF YOUR LOVE (K. Gold – M. Denne) (05:48); 12″ Radar Rec (1983)

Ismael Quintana y Ricardo Marrero & The Group – COBARDE (Curet Alonso) (06:34); album: Jessica, Vaya JMVS-82 (1979)

Coke Escovedo – MAKE IT SWEET (H. Eberitzsch) (03:28) 7″ Mercury 73758-A (1975)

Cool Creations of St. Maarten – WISH UPON LOVE (R. Barnes, C. Barriteau) (02:17); album: Vol. 1 (1977). RE 7″ Athens Of The North 021 (2015), vocal: Carlyle Barriteau

Express Band – A SOU LA TERR-A (06:13); 12″ Production Express Band 001

Bongo-Logic – CAST YOUR FATE TO THE WIND (V. Guaraldi) (04:55); album: Cha-Cha-Charanga, Rocky-Peak-Rec RP5275 (1988)

Frankie Dante & His Orchestra Flamboyan – CIENCIA POLITICA (Frankie Dante) (05:07); álbum: Los Salseros De Acero, Cotique 0598 (1976)

Ben Sidran – LUST (Ben Sidran) (03:40); álbum: I Lead a Life, Blue Thumb (1973)

Kimiko Kasai – TAKE ME テイク・ミ( Suzuki) (04:13); álbum: Tokyo Special, CBS Sony 25AP730 (1977)

Grupo Almendra – AMANECEN (Rodolfo Spitalero) (04:21); album: Almendra, Discomoda DCM1084 (1978). RE Best Record Italy BST-XLP003 (2016)

Danny, Frank, Paulino – NHA SIRARINHA (Dany Carvalho) (05:12); álbum: Un Grandi Encontro, Ficha Technic, Lisboa, EVS-002 (1984)

Caribbean Sextet – KIMBÉ 'M LA (Boulon Valcourt) (05:45); album : La Revanche de Jolibois, Mini Records MRS 1124 (1981)

Carnival Band – BETWEEN AFFAIRS (David Oscar Cadogan) (05:06); album: Carnival Band, Musikhuset Aarhus AAR8, live at Optaget i Husikhusets foyer 6.-7. juni 1988, vocals: Donna Cadogan (1988)

Juilio Gutierrez and his Charanga All-Stars – CLOSE ENCOUNTERS (OF A LATIN KIND) (John Williams) (03:26); album: Close Encounters of the Latin Kind, Neon NLP-102 (1978)

Havana –  SALSA KONFEKT (Kurt Klose) (06:53); album: Palitos, Castor Schallplatten, LC8929 (1986)

D. Play et. J. Philippe – LEONIDE (D. Play) (03:03); 7″ Disque Dan's A006

Yasuko Love-Bird – 阿川泰子; SKINDO-LE-LE (J. Wagner – C. Amaral – N. Matsuoka) (03:56); album: Sunglow, Invitation 28043 (1981)

Conexion Latina – LATIN GROOVE (Arturo Ortiz) (05:54); album: Caloricito; Enja 4072, LC3126, vocals by Irwin "Wito" Rodriguez (1984)

Johnnie Walker – LOVE AT FIRST TASTE (Johnnie Walker) (03:13); 7″ New Detroit Rec GM163 (1973)

Joe Acosta – AMOR PERDIDO (Joe Acosta – M. Padilla) (04:17); album: The Power of Love, Ghetto Records SG-1005 (1971)

Jovino Dos Santos – AFRICA MAMAE (Jovino Dos Santos) (04:09); album: Cabo verde nha terra; JDS 1001 (France) (1980). RE by Metro-Som (Portugal) (1984)

Minnie Riperton – THE EDGE OF A DREAM (Minnie Riperton) (04:13); album: Perfect Angel, Epic KE 32561 (1974)

Tata Vasquez and His Orchestra – COOL BREEZE (Alberto D. Mercado) (03:39); album: Ecstasy, La China Records LC 702 (1979)

Hermeto Pascoal – THAT WALTZ (AQUELA VALSA) (Hermeto Pascoal) (02:45); album: Slaves Mass, Warner Bros. (1977)
BIO
DJ, musician, radio host, graphic designer and the list continues. Alexander Ach Schuh to me was also the mysterious collector with a hat. Countless times I have danced to his music back in Vienna. Countless times I have secretly admired his taste and unbelievable collection. So what does someone like him do?
It is unbelievably hard to list everything, but I thought I call out 1 special item: SABROSO
Sabroso Vienna brings music, people and the dance floor together. For open spaces and open ears. Whether club night dj-sessions, backyard pop-up events, off-line picnic with portable record player and battery operation or your birthday garden party – we are inspired by your ambitions, we help to make your visions come true. Let's make the future dance together.
Pay his latest project a visit here: SABROSO.AT
More to explore is here:
MUSIC FOR DRAM DANCERS SERIES
Dining Alone
Oceans Between Us
Don't Blow Your Cool
Shadow Waltz